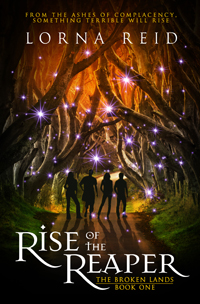 Publisher: Ravensforge Books
Publication date: 12th November 2015
ISBN-13: 978-0992730352
Pages: 396
Kindle file size: 2763 kb
Formats available: Print, Kindle, ePub
A secret exposed. A hidden world uncovered. A race against time.
Danny Stone is angry. Tormented by dreams about the fate of his missing mother, he will stop at nothing to find answers and he doesn't give a damn who gets in the way. But the truth can be shocking and what he and his friends find, is far more dangerous than they ever imagined.
After escaping detention on the last day of term, their Summer darkens when the secret their parents have clung to is finally exposed and the long-hidden portal to a broken world of old magic draws the reckless friends into its embrace.
Danny's quest for the truth doesn't go to plan and when a grim prophecy heralds a coming darkness, the four must flee shadowy assassins and brave the grim waters of the Black Pass in a desperate race to change fate. But the Broken Lands were forged in blood and chaos, and ancient magic lingers in dark places… waiting.
Rise of the Reaper is the first book in The Broken Lands – a mature YA fantasy saga. If you enjoy gritty, immersive fantasy worlds and swords & sorcery, then you'll love this dark adventure.
Buy now in print and eBook from a number of online stores …